Betty Faye Rockwell Seale, age 80, passed away Monday, September 11, 2017, at Piedmont Newton Medical Center in Covington, Georgia.

Faye Seale was born in Whiteville, North Carolina and her parents were the late Clyde Rockwell and Sana Jolly Rockwell.  She and her late husband, Clarence Perry "Bubba" Seale moved from Whiteville to Monticello over thirty years ago.  Her dear friend Ed Johnson also preceded her in death.

Faye loved to play golf, dance and attend the socials at the Turtle Cove Clubhouse, and she loved her cat, Miss Blackie. Faye worked for the City of Covington's Water Department and retired from Brown and Williamson Tobacco Company in Macon.

She is survived by her son and daughter-in-law, Carl Wayne and Susan Seale of Clarkton, North Carolina and dear friends, Ralph and Linda Lam and Doug

Ledford of Monticello.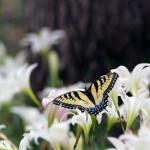 Arthur Holderby Warner, Jr., age 87, of Monticello, passed away Monday, October 09, 2017, at his residence.

Arthur Warner, lovingly known as "Sonny" and "Pop" was born in Atlanta, Georgia to the late Arthur Holderby Warner, Sr. and Maude Suana Plant Warner.  He lived in Decatur for a number of years before moving to Monticello twenty-two years ago. 

Arthur Warner was a member of the Loyal Order of Moose Lodge in McDonough since 1975.  He enjoyed gardening and playing the piano by ear.  Before retirement, he worked for Auto Electric Supply building alternators and starters.

Along with his parents, he was preceded in death by his son, Glen Mark Warner and brother, Joseph Glen Warner.

He is survived by his loving wife of sixty-two years, Joyce Wilder Warner of Monticello; daughters, Shelby Gale Atkinson of Monticello, Patricia Lee

(Craig)  Elliott of Jackson and Janet

Suanna Farmer, grandchildren,

Brannon Atkinson, Jesse Atkinso...,

Elizabeth Bailey Roberts, age 77, of Monticello, passed away September 8, 2017, at her home on Dogwood Lane, Monticello, Georgia. Elizabeth was born in Monticello to the late Troy Key Bailey, Sr. and Minnie Lee Waits Bailey. In addition to her parents, she was preceded in death by her brothers, Troy Key Bailey, Jr. and Dr. Robert Henry Bailey. She lived her entire life in Jasper County, except for three years in Norfolk, Virginia where her husband, W. Dan Roberts, was stationed in the Navy and three years in Jesup, Georgia.

She was a Monticello High School graduate and attended The University of Georgia where she was a member of the Kappa Delta sorority. She was a member of  Monticello First United Methodist Church.

She is survived by her husband, W. Dan Roberts; daughter, Tracy R. Deleza Wood and husband, Max Wood, of Monticello, and son, Dan Kennon Roberts and wife, Kim Roberts, of Monticello; and grandchildren, Dan Lagree Roberts and wife Kayla Roberts, of Savannah, Anthony Gerard Deleza, Jr., of Atlanta, Wyley

Andrew Deleza, of Monticello, William

Kennon Roberts, of Raleigh, NC, and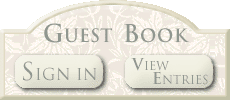 Glen Everett McElheney was born June 4, 1944, in Monticello, Georgia and died Wednesday, September 6th, 2017, at The Retreat, in Monticello. He was the son of William Howard and Annabel Waits McElheney.

He was a graduate of Jasper County High School and The University of Georgia. After college he served in The United States Army, 1st Cavalry Division artillery, in Vietnam during the height of that war.  After returning home, he moved to Atlanta and later Lilburn and was employed by IRS. After he retired he moved back to Monticello and enjoyed catching up with old friends and making new ones. 

In addition to his parents he was preceded in death by his brother Bill McElheney.  He is survived by his sisters, Beverly Whitehurst and Miriam (Phillip) Jordan of Monticello; nephews and niece, Scott McElheney, Justin (Alicia) McElheney, Anna (Josh) Sitz, Wiley (Sonya) Jordan, and Alex Jordan; and great nephews and nieces, Will McElheney, Emily McElheney, Liam Sitz, Eli Sitz, Julia Sitz, David  McElheney,

Sarah McElheney, and Grady Jordan.

A graveside service will be held at 11:00

A.M. Saturday, September 9, 2017,

Rudon A. Tuck, age 77, passed away Wednesday, November 1, 2017, at the Medical Center of Central Georgia in Macon. He was born in Columbus, Georgia, to the late Herman Arlin Tuck and Era Hill Tuck.  In addition to his parents, he was preceded in death by his brother, Jerome Tuck.

Rudon Tuck, who loved spending time with his children, grandchildren, and great grandchildren, was an active member of Enon Baptist Church.  He was an insurance agent for Delta Insurance Company and retired from American General Life Companies. He served in the Army National Guard.

He is survived by his loving wife of thirty-one years, Jean Maddox Tuck of Monticello; children, Deby (Keith) Carlisle of Macon, Owen (Ellen) Bales and Allen (Tammy) Bales of Monticello and Kevin (Tracey) Bales of Flowery Branch; grandchildren, Wendi Worthington, Tony Coppock, Stephanie (Ross) Hays, Celeste Bales, Jamie Bales, Hannah (B.J.) Williams, Luke Bales, Robyn Bales, Britney Bales, Mallary Bales and Tyler Bales; and

great grandchildren, Sky'la Chaney,

Savannah Chaney, Sarah Hope Hays,

Ivory Grace Hays, Melinda Joy Hays

Janet Elizabeth Hicks Nelson, age 68, of Monticello, passed away Sunday, October 15, 2017, at Abbey Hospice in Social Circle.

Janet Nelson was born in Atlanta, Georgia to the late Joseph Alexander Hicks and Edna Ruth Roberts Hicks.  She lived in Jonesboro before moving to Jasper County in 1985.

Along with her parents, she was preceded in death in 2014, by her husband, Michael David Nelson, Sr.

She is survived by her children, Michael David, Jr. (Wendy) Nelson of Monticello, Tammy Lynn Nelson of Macon and Rocky Edward (Tracey) Nelson of Monticello; grandchildren, Aaron Nelson, Ryan Nelson, Tyler Spain, Alexis Spain, Luke Nelson and Eli Nelson; great grandchild, Ashton Spain; and sister, Pat Sandlin of Johns Creek.

The family suggests donations to the

Susan G. Komen Foundation.

The website is

http://www.5.komen.org.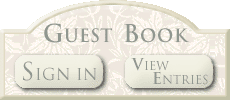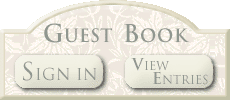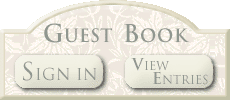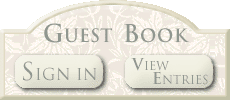 Morad El-Jourbagy, aged 70, died on Wednesday, October 11, 2017, surrounded by his wife and children.  Born in Cairo, Egypt, on May 25, 1947, he was raised in a modest apartment in the Cairo neighborhood of Sayeda Zainab, within earshot of the local mosque's daily calls to prayer.  He attended Cairo University, where he received his degree in chemistry and geology.

Following college, he travelled throughout the Middle East and Europe, and on his travels, when staying at a youth hostel in London, England, on October 10, 1970, he met the woman who would become the love of his life and mother of his children, Carla Eggen, of the Netherlands.

After that chance encounter, the two maintained a long distance relationship, consisting of letters between Holland and Egypt.  In 1973, the two were reunited in the Netherlands, and within a month, they married.  They happily welcomed their first child, Natalie, in December of that year in Canada, where they moved together in an effort to increase their opportunities. .  While there, Mr. El – as he became known locally – got a degree in science education from Windsor

University, where he heard about job

opportunities in Georgia. After interviews

in Gainesville, Sparta, and Monticello, he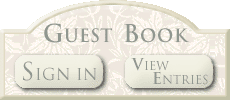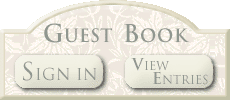 Terri Morgan was born in Macon, Georgia and raised in Jasper County.  She attended Jasper County Comprehensive High School. 

Terri attended New Life Praise Center in Covington.  She worked as a clerk for a Martins Crossing Cleaning service in Covington.

She is survived by her children, Chandler Wayne Morgan of Covington and Madison Nicole Burnett of Monticello; parents, Doug Alton (Karen) Morgan of Covington and Susan Tillman Morgan (Glenn) Boyce of Cumming; sister, Dana Marie (John Ray) Staton of Dawsonville; and niece and nephew, Amber Staton and Zeb Griffith of Dawsonville.

Funeral services will be held at 11:30 A.M., Saturday, October 14, 2017, at the Chapel of Jordan Funeral Home in Monticello.  Rev. Chris Allen will

officiate.  The family will receive

friends from 10:30 until 11:30 A.M.,

Saturday, October 14, 2017, at

Jordan Funeral  Home.